Biography
Nani García, A Coruña, Spain, 1955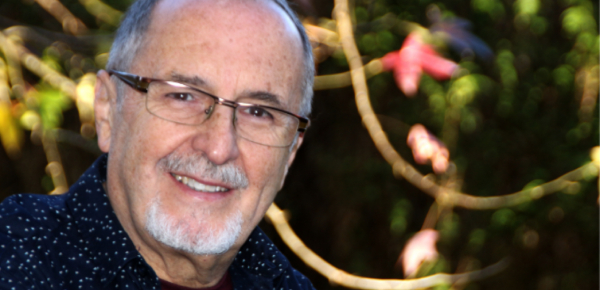 Pianist, composer, musician and producer. Begins his musical training in composition and jazz in Sweden between 1976 and 1980. At the same time study general linguistics in the Stockholm University and Upsala University as well. Upon his return to Galicia he was part of various jazz groups of the time. Founder of the jazz group Clunia in the early 80'ies his career starts as jazz pianist, activity that maintains alternating with his facet of composer. Has extensive experience in the different format in the audiovisual media (tv comertials, tv series, video exhibitions).

Author of soundtracks for feature and cartoon films, theater pieces, Tv programs ,short films and concert music, has more than 100 publications among jazz compositions, audiovisual productions, and musical productions for other artists. In 2010 premiers a concert for bass clarinet and wind orchestra. His personal stamp is reflected in works of animation cinema such as De Profundis,

Wrinkles or the multi-award winning animation short films The Giant or The Neverending Wall, Valentina which indicates him as one of the great specialist in the genre. Between the years 2010 and 2015 run the International Jazz Festival of Vigo "Imaxina Sons". Participate in the original soundtrack of the film "A fantastic
woman" winer of the Oscar for the Foreing Language best film in 2018, and premiers his first opera "Th Parrot of Charles V"" in december 2019 with the Galician Simphonic Orchestra (Orquesta Sinfónica de Galicia).

Between the years 2020 and 2021 is subject of various work commissions of concert music by several institutions of his country.
Training
Study General Linguistics in the Upsala and Stockholm Universities

Self-learning. Musical trained in Sweden (1976-1980) in the jazz classroom of the Sollentuna music workshop taught by the pianist Uffe Sanberg

Attended master classes of the pianist Bill Dobbins
Collaborations
Jorge Pardo, Maria Joao, Mario Laginha, Baldo Martínez, Tom Gullion, Perico Sambeat, Kenny Wheeler, Pablo Milanés, Mathew Simon, Paolo Fresu, Ainhoa Arteta, Amancio Prada, Michael MacGoldrick, Dulce Pontes, Tom Gullion, Karen Mathesson, Paco Charlín, Alfonso Moran, Victor de Diego, Tom Hornsby, Luar na Lubre, Cuarteto Shubert, Cuarteto Cimarrón, Andrés Suárez, Borja Quiza, Orquesta Sinfonica de Galicia, Euskadiko Orkestra, Real Filarmonía de Galicia are some of the artists or ensembles which he has colaborated with.